Meets on 1st and 3rd tuesday of the month
14th New Forest East (Applemore) Scout Headquarters
Applemore College
Roman Road
Dibden
Southampton
SO45 4RQ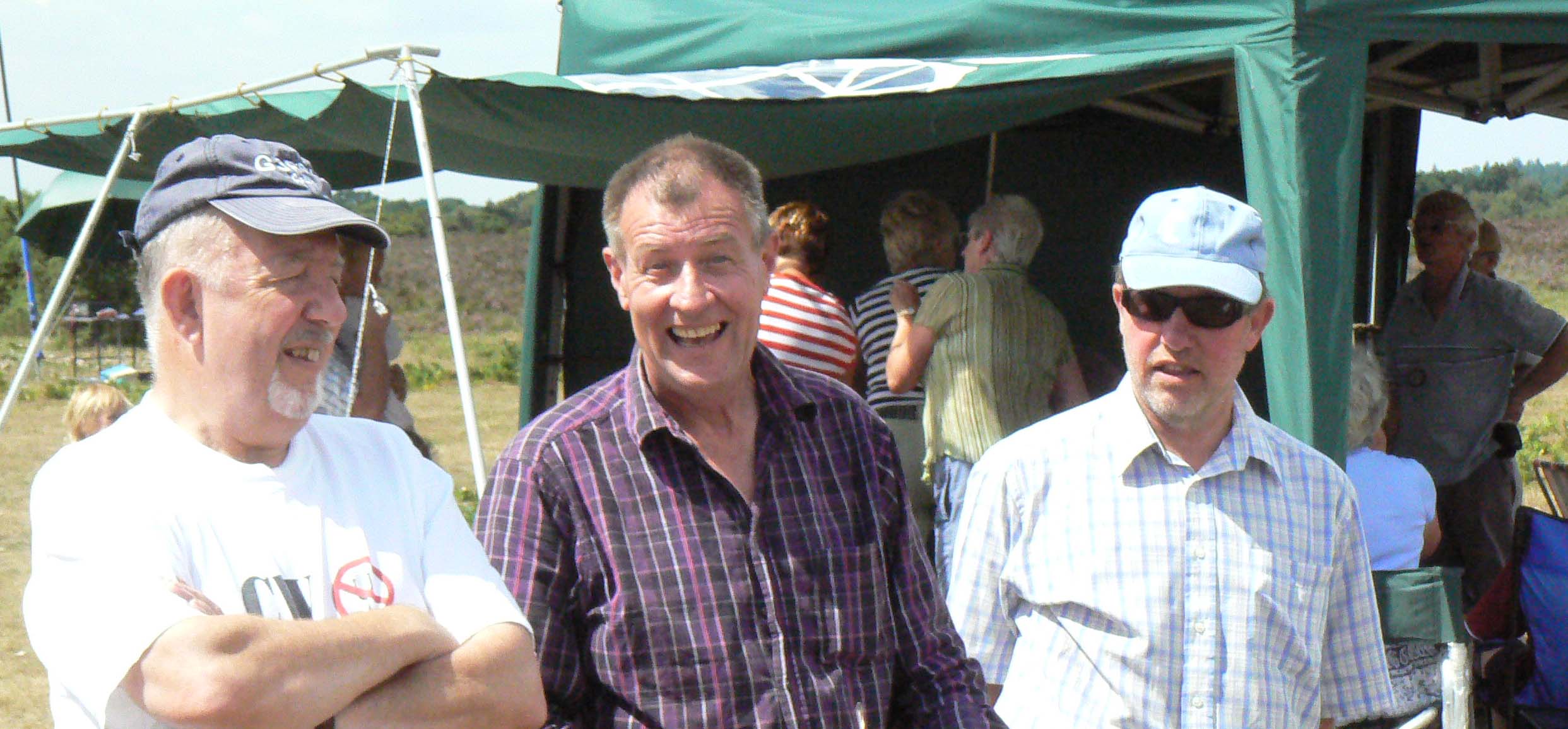 Practical Wireless QRP Contest
PW QRP Contest For many years we've been able to use Yew Hill Reservoir for the QRP contest, though not the highest place it is a good location; quiet and out of the way, it serves us well. The reservoir owners are normally responsive to our request to use the site, unless they have works in progress when we want to be there. Following some form filling, list of attendees, car reg, etc and insurance details we're all set up.
Setting up for the PW QRP Contest happens on the Sunday morning with an early start for the trek to the site. Being on 2 metres it's the Yagi's turn for an outing, and not before long it's up on the mast. We rotate the mast by hand, which is quick and easy. On our last outing the mast turner also had the benefit of wireless headphones to help find the stations. Our 110Ahr leisure battery more than fits the bill for a day's qrp. We've normally use a TR9130, a getting long in the tooth multimode, with the power adjusted to the contest maximum 3 watts pep.
Practical Wireless.
Below are, or will be, a selection of our Practical Wireless QRP Contest photographs from over the years.