Meets on 1st and 3rd Tuesday of the month
14th New Forest East (Applemore) Scout Headquarters
Applemore College
Roman Road
Dibden
Southampton
SO45 4RQ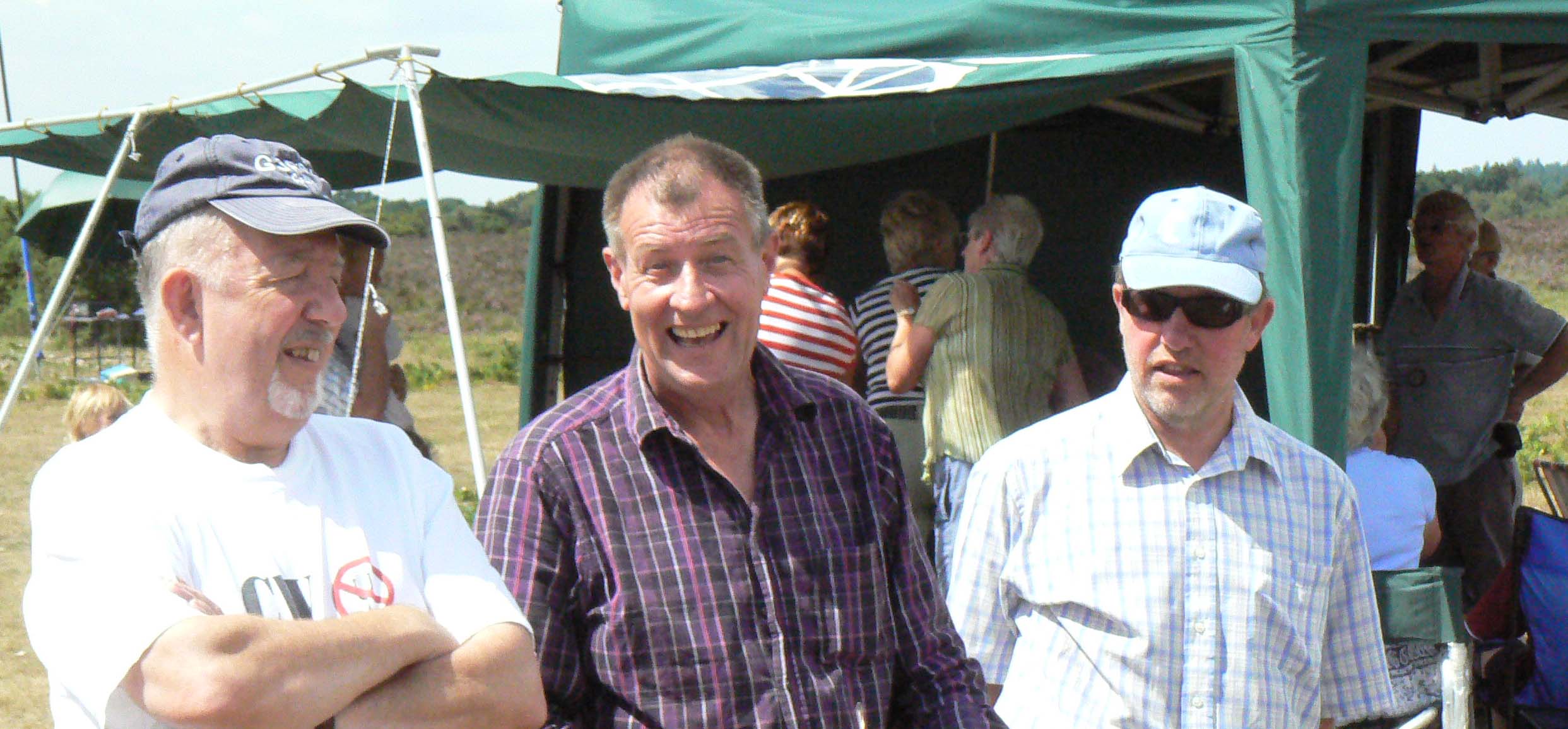 Planned meetings, social events and special events.
Meetings start at 8:00pm. Members and visitors are asked to allow the outgoing group to vacate the hall before entering.
We aim to have a talk or demonstration on the 1st Tuesday and need suggestions and volunteer speakers to fulfill this. If you're involved in radio or IT or anything of interest why not give us a talk on it or tell us about someone who can.
Date
Meetings 2018
2nd Jan
2 Metre net 9:00pm 145.500 then QSY
9th Jan
2 Metre net 9:00pm 145.500 then QSY
15th Jan
Club Dinner.

16th Jan
2 Metre net 9:00pm 145.500 then QSY
23rd Jan
2 Metre net 9:00pm 145.500 then QSY
30th Jan
2 Metre net 9:00pm 145.500 then QSY
5th Feb
Club Night. Alan G3TPV will be showing, possibly demonstrating on the club's antenna, and giving a talk on a new 80 mtr am transceiver that he has built using all parts that were in his rig shack. He has had contacts from stations on the morning UK AM net on 3.615mhz. Stations he has worked have reported good signals 5/4 to 5/9 and good modulation on this new radio.
6th Feb
2 Metre net 9:00pm 145.500 then QSY
13th Feb
2 Metre net 9:00pm 145.500 then QSY
19th Feb
Club Night postponed due to the Scout Auction
20th Feb
2 Metre net 9:00pm 145.500 then QSY
26th Feb
Replacement Club Night.
27th Feb
2 Metre net 9:00pm 145.500 then QSY
5th Mar
Club Night
6th Mar
2 Metre net 9:00pm 145.500 then QSY
13th Mar
2 Metre net 9:00pm 145.500 then QSY
19th Mar
Club Night
20th Mar
2 Metre net 9:00pm 145.500 then QSY
27th Mar
2 Metre net 9:00pm 145.500 then QSY
2nd April
Club Night. Alan G3TPV will be giving a SMALL TALK on the part build of his latest new radio, a 1956 era 3 valve superhet ferrite rod long and medium wave radio.
3rd April
2 Metre net 9:00pm 145.500 then QSY
10th April
2 Metre net 9:00pm 145.500 then QSY
16th April
AGM followed by Club Night - TBC.
17th April
2 Metre net 9:00pm 145.500 then QSY
24th April
2 Metre net 9:00pm 145.500 then QSY
27th April
GB5LT International Marconi Day Confirmed
Set up 10:00am Friday 26th see Robin's email
Useful Links