Meets on 1st and 3rd tuesday of the month
14th New Forest East (Applemore) Scout Headquarters
Applemore College
Roman Road
Dibden
Southampton
SO45 4RQ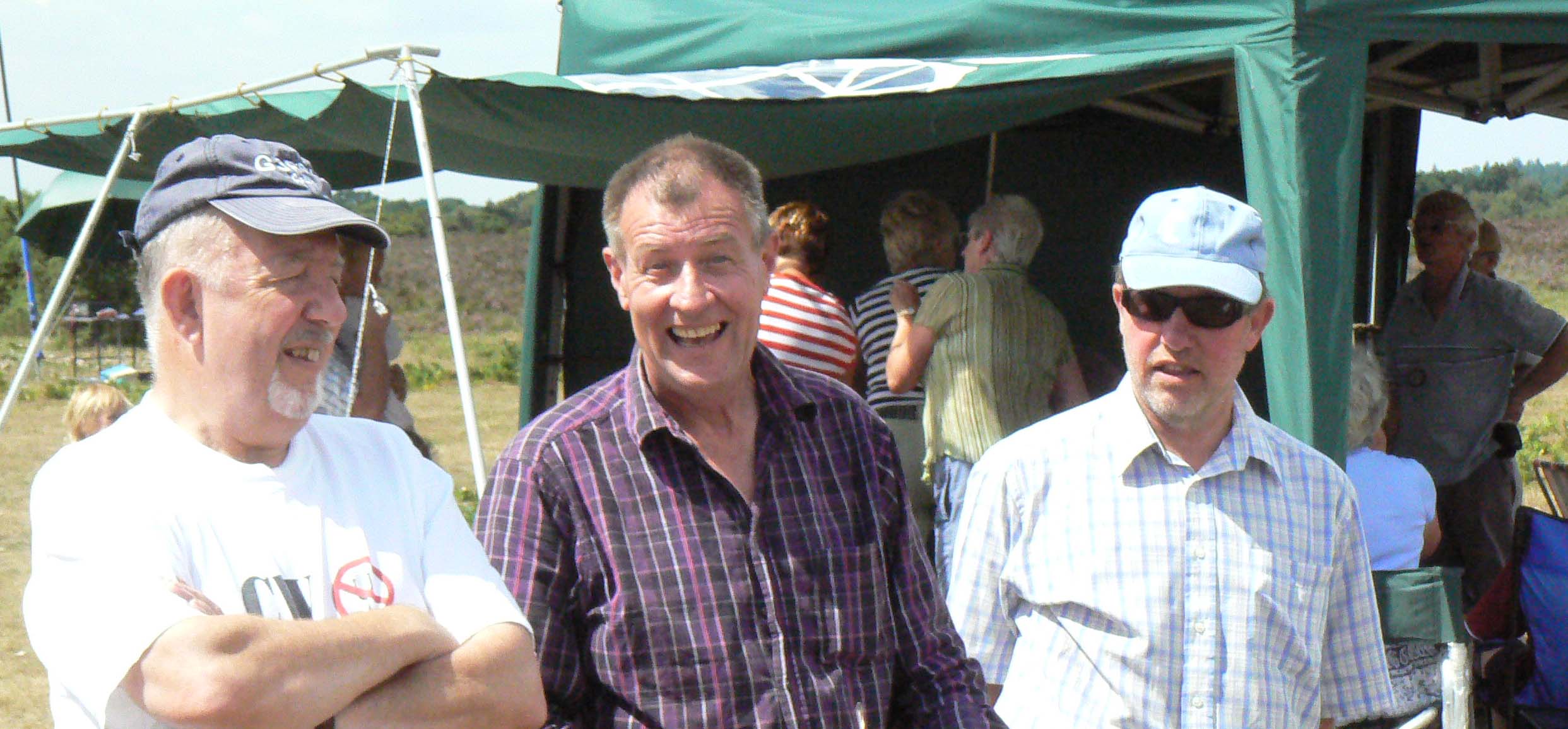 GB5LT, International Marconi Day Special Event Station
Luttrell's Tower was constructed in 1780 by Temple Simon Luttrell.
GB5LT has been operating, with permission from the Landmark Trust, at Luttrell's Tower since 2006. The tower is let as a holiday home and the trust confirms with the guests that they are happy for us to be operating in the grounds during their stay. Many guests to the tower visit the station during the course of their stay, sometimes with an offer of drinks at the end of our day.
Marconi's former workshop, which had been moved from Eaglehurst to the Cadland Manor Estate, became our station in 2011 by kind permission of Maldwin Drum ond as an equally prestigous alternative venue; when the tower guests couldn't be told of our presence. Maldwin, who had been a shortwave listener in the past, recognised the history of the building and had preserved it by the addition of external cladding. A report in The Herald on page 11 gives the whole story.
Setting up for Marconi Day starts on the Friday afternoon. The G5RV is put up, the generator canopy is made up and the gazebo is staked and guyed ready to do battle with the constant wind off the Solent. On Saturday morning the generator is installed along with the radio equipment and more importantly the tea making equipment ready for our 0800 UTC start; we like to let the guests in the tower have a lay in before we fire up the generator. Luttrell's Tower is not the warmest location in April so we take it in turns to shiver on the mic and keep the log.
History of GB5LT here are some links, that save a lot of typing, describing the inception of GB5LT from Mike G4HXT, Diary of International Marconi Day 2006, IMD and Photo Archive 2006
GB5LT, The QSL Card is by local artist Gervase Gregory who by kind permission allows us to use it each year. You may recognise the name from some of our other QSL cards.
Below is a selection of our International Marconi Day photographs over the years.
Useful links